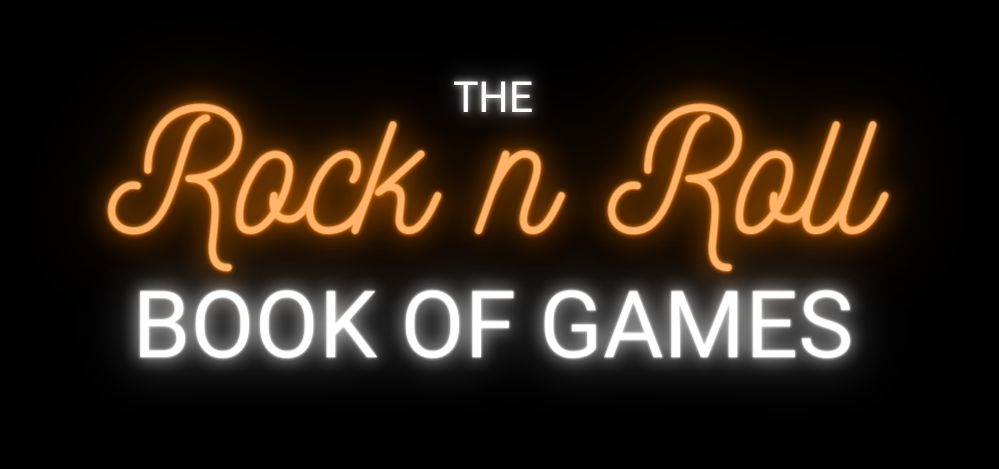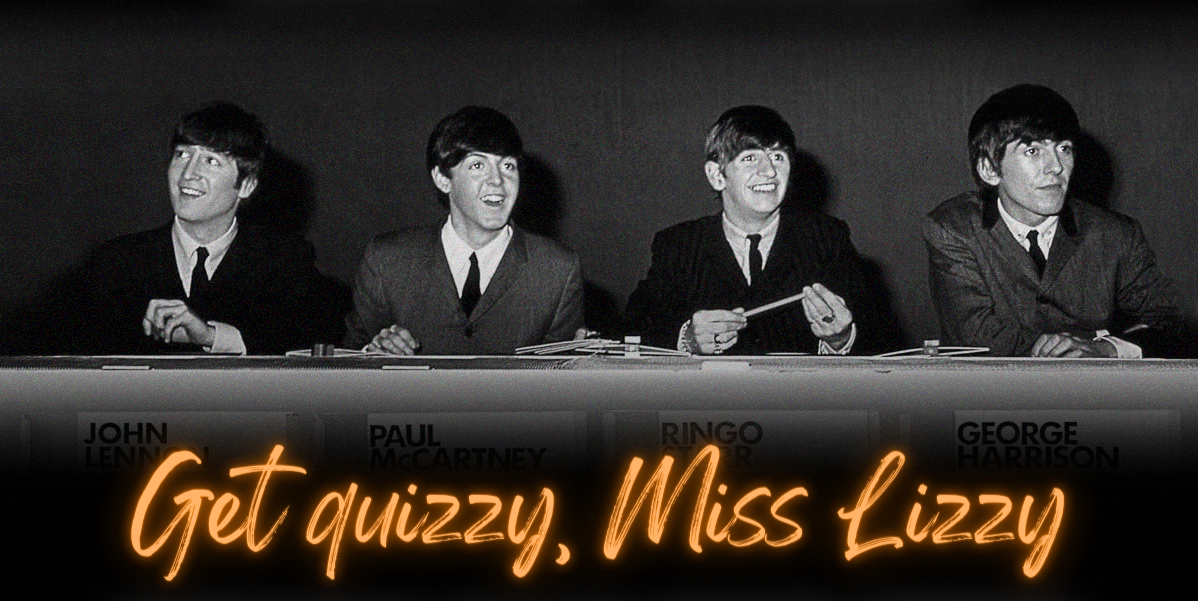 THE ROCK N ROLL BOOK OF GAMES, VOLUME ONE
A brand new music quiz featuring 4 word-based games for you to take on, either by yourself or against an opponent. You'll find some example questions further down this page.
To grab your FREE copy of the ebook, simply sign-up to our mailing list by filling in the form below. We'll email you a copy straight away. 
4 GAMES WITH 20 QUESTIONS EACH...

You're given the words to 20 opening lines from famous songs. All you need to do is name the song... easy!
However, you may notice we've removed all vowels, spaces and punctuation.
EXAMPLE:
WHNFNDMYSLFNTMSFTRBLMTHRMRYCMSTM
('Let It Be' by The Beatles)
When [I] f[i]nd mys[e]lf [i]n t[i]m[e]s [o]f tr[ou]bl[e], m[o]th[e]r M[a]ry c[o]m[e]s t[o] m[e]

You're given two clues:
1. A picture clue
2. Lyrics from a well-known song
The aim is to solve the clues and then bring both answers together in a 'wordsmash' or 'phrase smash'.
EXAMPLE: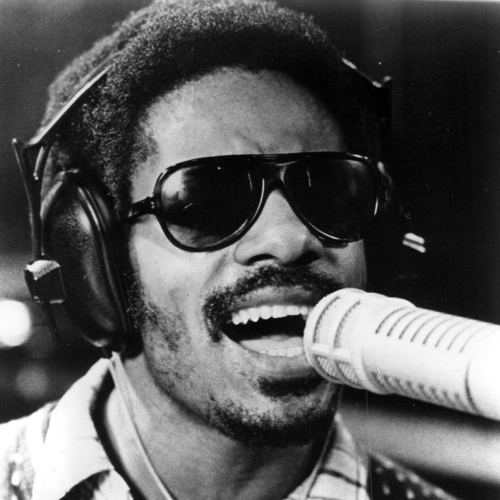 "Today is gonna be the day that they're gonna throw it back to you"
('Wonderwall' by Oasis)
STEVIE WONDERWALL

Identify the 20 names of either a band or solo artist, and you're going to have to do it without any vowels (again!).
Working FOR you:
1) All answers begin with a consonant, not a vowel.
2) No answer exceeds two words.
Working AGAINST you:
1) The sequences we give you are presented in reverse.
2) There are no spaces in the sequences.
3) We don't tell you how many letters are in each answer.
4) We don't tell you how many words are in each answer, although it won't be more than 2.
5) We have omitted the word "The" from any relevant band names.
EXAMPLES:
SNTSGNLLR
(Rolling Stones)
RHC
(Cher)

There are 20 album titles hidden in code, and you have to crack the code for each one.
The example below should help you work out how to go about cracking each code, but that's all the help you're getting!
122525181514
=
ABBEY ROAD
There are 20 questions in each game, and 80 overall.
The Rock N Roll Book Of Games, Volume One is 100% free. Sign-up to our mailing list and we'll send you a copy straight away.