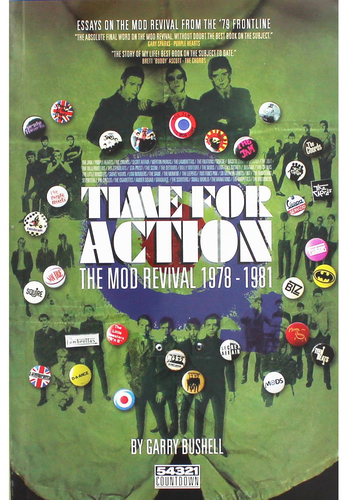 Time For Action: The Mod Revival, 1978-1981

by Garry Bushell
The Mod Revival of 1978-1981 put life and laughs into an increasingly grim post-punk UK scene. The roots of 'New Mod' were in The Jam and their 'All Mod Cons' album which inspired a generation of teenagers to embrace the joys of Fred Perrys, Harrington jackets, Vespas and powerful songs with great tunes. Garry Bushell was the first rock writer to cover the scene.
£6.49 for ROCK N ROLL BOOKS subscribers*.
(RRP £9.99 - save £3.50)
*Subscribe to ROCK N ROLL BOOKS for £12.99 a month for a 2--book box. Pause your subscription at any time.